The input form allows users to select the analyses they wish to perform and input their query sequence. There are a number of mandatory fields.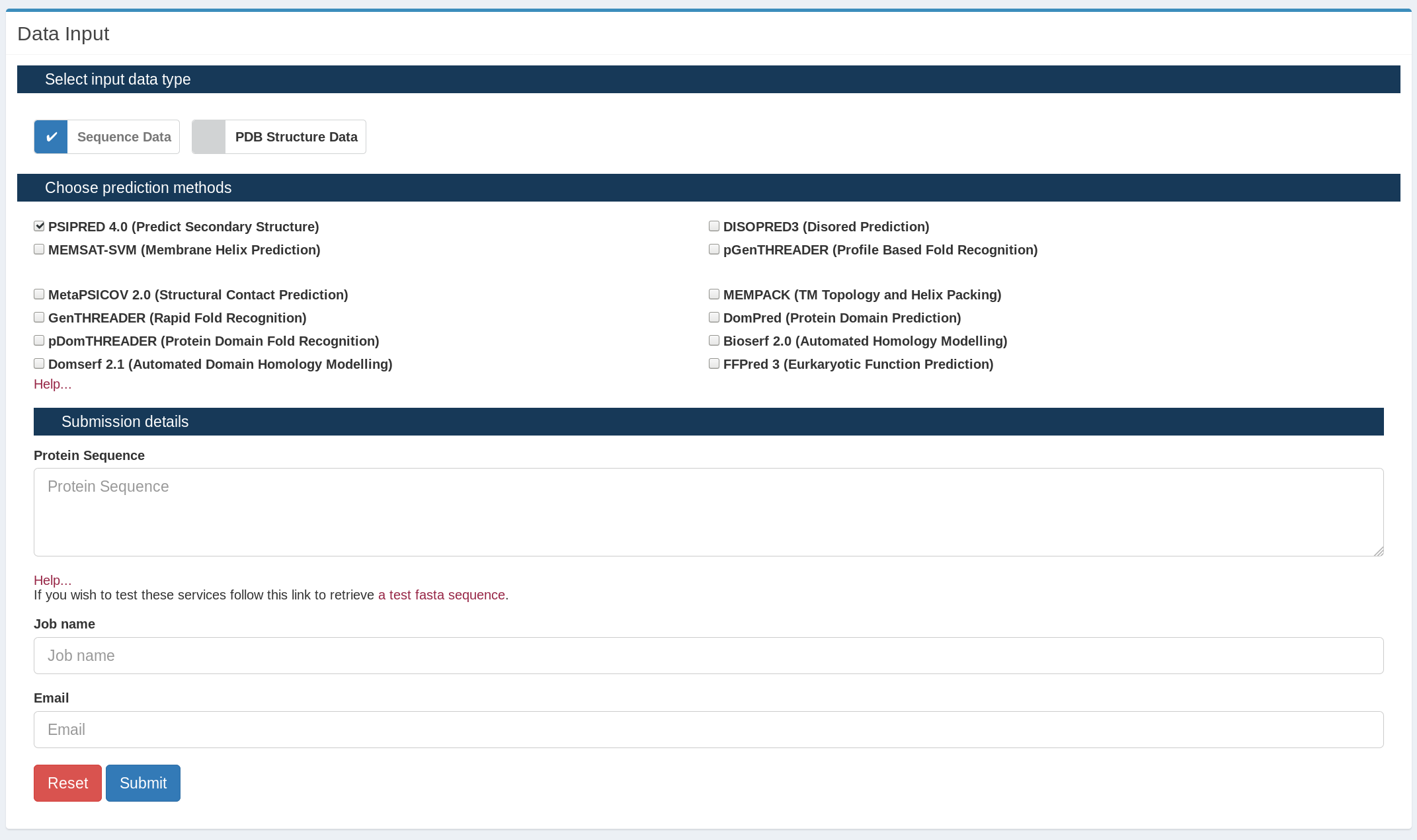 Select input data type
Users need to select whethere their input data is a protein sequence (either single sequences or and MSA) or a PDB structure file (in old format).
Choose Method
You must choose at least 1 predictive method to run.
Input Sequence
If you selected "Sequence Data" then enter your AMINO ACID sequence or MSA here. Please do not try to enter a nucleic acid sequence. We recommend that you enter your sequence as a plain single-letter string like this:
ALGSNLNTPVEQLHAALKAISQLSNTHLVTTSSFYKSKPLGPQDQPDYVNAVAKIETEL
Alternatively, you can enter your sequence in FASTA format, but the description text will be ignored by the server. Note that MSA data must be in FASTA format.
There is an upper limit of 1,500 residue to the length of sequences which can be submitted/ If your sequence is longer than this, try breaking it into likely domains before submitting it.
Input PDB
If you selected "PDB Structure" then use the Browse button to find the location of the PDB file you wish to predict.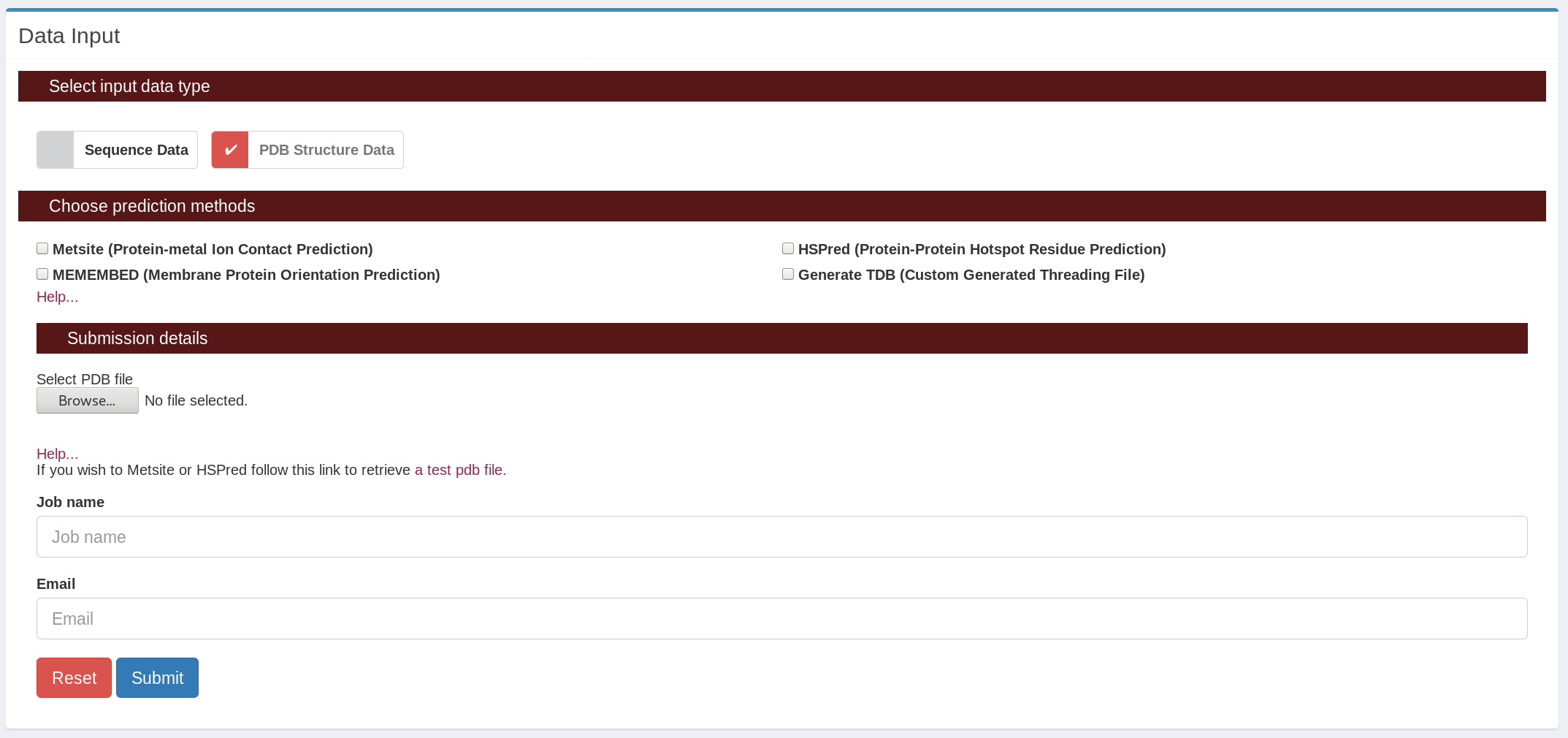 Submission Details
Email Address
Enter your e-mail address here. Results will be returned as soon as they are available - usually within 40 minutes, though sometimes longer depending on the server load. Bear in mind that if you enter an incorrect e-mail address or do not provide and e-mail address. , there is no way the server can contact you! Also watch out that your anti-spam software isn't rejecting the messages from our server. Emails are held only for as long as it takes for complete predictions and send the emails.
Short Identifier
Use this field to assign a short memorable name to your prediction job. This is useful so that you can identify particular jobs in your mailbox. This is particularly important because PSIPRED will not necessarily return your results in the order you submitted them! Generally speaking, shorter jobs will be returned first. The name you specify will be included in the subject line of the e-mail messages sent to you from the server.